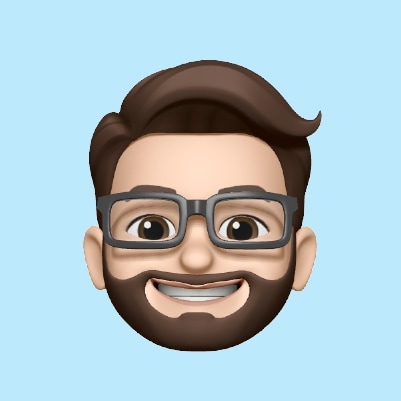 Hey, my name is Mario Villalobos. I'm an IT Director for a small K-12 school in western Montana. I write personal essays and post photos about life in Montana, among other things.
I earned a BFA in Writing for Screen & Television from the University of Southern California School of Cinematic Arts. In another life, I used to be a wildland firefighter and EMT.
If you would like to get in contact, please email [email protected].
---
Colophon
This site is built with Hugo and hosted on Cloudflare Pages, with a design lovingly handcrafted by me.
The main serif font is Petrona designed by Ringo R. Seeber. The sans-serif font is Source Sans 3 designed by Paul D. Hunt. The monospace font is Source Code Pro designed by Paul D. Hunt and Teo Tuominen.
Analytics, Ads, Trackers, etc.
I do not use any sort of analytics, I don't track you, and I will never serve ads. I don't care about any of that.
Tools
I use a variety of tools, photography equipment, and computer hardware and software in my everyday life that I love and highly recommend.
Everyday Carry
Cameras
Lenses
Accessories
Hardware
Software
Instruments
---
Reading
At the beginning of 2010, in an effort to read more books, I decided to start a reading log. I've kept track of every book I've read since then. Those marked with a ♥ are books that have affected me profoundly in some way. They're those books that shaped who I am today, and I recommend them to anyone reading this.
2010

Walden by Henry David Thoreau

♥♥

Darkly Dreaming Dexter by Jeff Lindsay
Dearly Devoted Dexter by Jeff Lindsay
2001: A Space Odyssey by Arthur C. Clarke
Solaris by Stanislaw Lem
Contact by Carl Sagan
Dune by Frank Herbert

♥

Dune Messiah by Frank Herbert
No Country for Old Men by Cormac McCarthy

♥♥

The Road by Cormac McCarthy

♥♥

Dexter in the Dark by Jeff Lindsay
Dexter by Design by Jeff Lindsay
Children of Dune by Frank Herbert
The Sirens of Titan by Kurt Vonnegut
The River Between by Jacquelyn Cook
God Emperor of Dune by Frank Herbert
The Great Gatsby by F. Scott Fitzgerald

♥

Rear Window and other stories by Cornell Woolrich
American Beauty by Alan Ball
Adaptation by Charlie & Donald Kaufman
Eternal Sunshine of the Spotless Mind by Charlie Kaufman
Traffic by Stephen Gaghan
V for Vendetta by Alan Moore
Pronto by Elmore Leonard
Riding the Rap by Elmore Leonard
Heretics of Dune by Frank Herbert
The Windup Girl by Paolo Bacigalupi
10 Rules of Writing by Elmore Leonard
I Will Teach You To Be Rich by Ramit Sethi
101 Things I Learned in Film School by Neil Landau
Batman: City of Crime by David Lapham
Gotham Central: In the Line of Duty by Ed Brubaker
Gotham Central: Half a Life by Ed Brubaker
Batman: The Killing Joke by Alan Moore
From Hell by Alan Moore and Eddie Campbell
Chapterhouse: Dune by Frank Herbert
Fahrenheit 451 by Ray Bradbury
A Scanner Darkly by Philip K. Dick
A Clockwork Orange by Anthony Burgess
1984 by George Orwell
Long Day's Journey Into Night by Eugene O'Neill
The Best Short Stories of O. Henry by O. Henry
A Game of Thrones by George R.R. Martin
Crime and Punishment by Fyodor Dostoevsky

♥

Notes from Underground by Fyodor Dostoevsky
American Psycho by Bret Easton Ellis
A Clash of Kings by George R.R. Martin
The Alchemist by Paulo Coelho
Slapstick by Kurt Vonnegut
Dreamsnake by Vonda N. McIntyre
Changing the Conversation by Gary Klaben
The Richest Man in Babylon by George S. Clason

♥

Stranger in a Strange Land by Robert A. Heinlein
A Storm of Swords by George R.R. Martin
Betrayal by Harold Pinter
Rosencrantz & Guildenstern are Dead by Tom Stoppard

♥

Think and Grow Rich! by Napoleon Hill
The 4 Major Plays by Anton Chekhov

♥
2011

Six Myths of Our Time by Marina Warner
The Empty Space by Peter Brook
Fight Club by Chuck Palahniuk
Survivor by Chuck Palahniuk
Invisible Monsters by Chuck Palahniuk
Choke by Chuck Palahniuk
Lullaby by Chuck Palahniuk
The Virgin Suicides by Jeffrey Eugenides
Henry VI Part I by William Shakespeare
The Poisonwood Bible by Barbara Kingsolver
Henry VI Part II by William Shakespeare
The Fountainhead by Ayn Rand
Henry VI Part III by William Shakespeare
Rebecca by Daphne du Maurier
The New Frugality by Chris Farnell
Richard III by William Shakespeare
The Barber of Seville/The Marriage of Figaro by Beaumarchais
The Comedy of Errors by William Shakespeare
On the Road by Jack Kerouac
Frogs into Princes by Richard Bandler & John Grinder
Titus Andronicus by William Shakespeare

♥

Mastery by George Leonard
The Taming of the Shrew by William Shakespeare
Feel the Fear and Do It Anyways by Susan Jeffers
Two Gentleman of Verona by William Shakespeare
Influence: The Psychology of Persuasion by Robert Caldini
Love's Labor Lost by William Shakespeare
The Selfish Gene by Richard Dawkins

♥

Survival Strategies by Raghavendra Gadagkar
Romeo and Juliet by William Shakespeare

♥

The Truth About Cinderella by Martin Daly & Margo Wilson
The Hunger Games by Suzanne Collins
Richard II by William Shakespeare
Catching Fire by Suzanne Collins
Love Signals by David Givens

♥

Mockingjay by Suzanne Collins
A Midsummer Night's Dream by William Shakespeare
The Mating Mind by Geoffrey Miller

♥

King John by William Shakespeare
The Strength Training Anatomy Workout by Frédéric Delavier
The Merchant of Venice by William Shakespeare
The Red Queen by Matt Ridley

♥

The War of Art by Steven Pressfield

♥

The True Believer by Eric Hoffer

♥

Henry IV Part I by William Shakespeare
Henry IV Part II by William Shakespeare
Frankenstein by Mary Shelley
Henry V by William Shakespeare
The Origin of Species by Charles Darwin

♥

Julius Caesar by William Shakespeare

♥

Pride and Prejudice by Jane Austen
Much Ado About Nothing by William Shakespeare
Dawn of Modern Science by Thomas Goldstein
As You Like It by William Shakespeare
The Presentation of Self in Everyday Life by Ervin Goffman

♥

The Merry Wives of Windsor by William Shakespeare
Sartor Resartus by Thomas Carlyle
Hamlet by William Shakespeare

♥♥

On Heroes, Hero-Worship and the Heroic in History by Thomas Carlyle
Twelfth Night by William Shakespeare
The Sun Also Rises by Ernest Hemingway
Troilus and Cressida by William Shakespeare
Othello by William Shakespeare
A Farewell to Arms by Ernest Hemingway

♥

All's Well That Ends Well by William Shakespeare
For Whom the Bell Tolls by Ernest Hemingway
King Lear by William Shakespeare

♥

Unto This Last and Other Writings by John Ruskin
Macbeth by William Shakespeare

♥

A People's History of the United States by Howard Zinn

♥

Measure for Measure by William Shakespeare
Sex on the Moon by Ben Mezrich
Antony and Cleopatra by William Shakespeare
Supergods by Grant Morrison
Poetics by Aristotle

♥

Coriolanus by William Shakespeare

♥

The Prince by Niccolo Machiavelli

♥

Timon of Athens by William Shakespeare
Conversations of Socrates by Xenophane
Pericles by William Shakespeare
The Last Days of Socrates by Plato

♥

Cymbeline by William Shakespeare
Across the River and Into the Trees by Ernest Hemingway
The Winter's Tale by William Shakespeare
Moneyball by Michael Lewis
The Tempest by William Shakespeare
Please Understand Me II by David Keirsey
Henry VIII by William Shakespeare
Ideas and Opinions by Albert Einstein
The Sonnets by William Shakespeare
Middlesex by Jeffrey Eugenides
Out of My Later Years by Albert Einstein
Zen and the Art of Motorcycle Maintenance by Robert Pirsig

♥

The Hero with a Thousand Faces by Joseph Campbell

♥

The Score (Parker Novels) by Richard Stark

♥

The Deputy by Victor Gischler
God Save the Mark by Donald E. Westlake

♥

Anna Karenina by Leo Tolstoy

♥♥

Moby Dick by Herman Melville

♥

The Pocket University: Guide to Daily Reading, 22 volume set

♥
2012

Code of the Samurai by Thomas Cleary
Bruce Lee: Artist for Life by Bruce Lee

♥

The Quantum and the Lotus by Matthieu Ricard and Trinh Xuan Thuan
Veganomicon: The Ultimate Vegan Cookbook by Isa Chandra Moskowitz and Terry Hope Romero
Tennyson by Tennyson
The Paleo Diet by Loren Cordain
The Paleo Solution: The Original Human Diet by Robb Wolf & Loren Cordain
Shoedog by George Pelecanos
The Virtues of War by Steven Pressfield
Gates of Fire by Steven Pressfield
The Big Sleep: A Novel by Raymond Chandler
Farewell, My Lovely: A Novel by Raymond Chandler
A Princess of Mars by Edgar Rice Burroughs
The Gods of Mars by Edgar Rice Burroughs
Warlord of Mars by Edgar Rice Burroughs
Thuvia, Maid of Mars by Edgar Rice Burroughs
The Chessmen of Mars by Edgar Rice Burroughs
The Master Mind of Mars by Edgar Rice Burroughs
A Fighting Man of Mars by Edgar Rice Burroughs
Swords of Mars by Edgar Rice Burroughs
Synthetic Men of Mars by Edgar Rice Burroughs
The Girl with the Dragon Tattoo by Stieg Larsson
The Girl Who Played with Fire by Stieg Larsson
The Girl Who Kicked the Hornet's Next by Stieg Larsson
The Night Circus by Erin Morgenstern
Neuromancer by William Gibson
Abraham Lincoln: Vampire Hunter by Seth Grahame-Smith
The Omnivore's Dilemma by Michael Pollan
Tinker, Tailor, Soldier, Spy by John le Carré
Pirate Cinema by Cory Doctorow
Old Man's War by John Scalzi
American Gods by Neil Gaiman
Llana of Gathol by Edgar Rice Burroughs
John Carter and the Giant of Mars by Edgar Rice Burroughs
John Carter of Mars: Skeleton Men of Jupiter by Edgar Rice Burroughs
The Time Machine by H.G. Wells
War of the Worlds by H.G. Wells
The Ghost Brigades by John Scalzi
Starship Troopers by Robert Heinlein
As a Decade Fades by Joshua Fields Millburn
2013

Mystic River by Dennis Lehane

♥

The Thin Red Line by James Jones
Shutter Island by Dennis Lehane

♥

A Drink Before the War by Dennis Lehane

♥

Horns: A Novel by Joe Hill
The Given Day: A Novel by Dennis Lehane

♥

Darkness, Take My Hand by Dennis Lehane

♥

Sacred: A Novel by Dennis Lehane

♥

Destination Simple: Rituals and Rhythms for a Simpler Daily Life by Brooke McAlary
Red Harvest by Dashiell Hammett
The Primal Blueprint: Reprogram your genes for effortless weight loss, vibrant health, and boundless energy by Mark Sisson
Gone, Baby, Gone by Dennis Lehane

♥

Coronado: Stories by Dennis Lehane
The Dain Curse by Dashiell Hammett
Prayers for Rain by Dennis Lehane

♥

It Starts With Food: Discover the Whole30 and Change Your Life in Unexpected Ways by Dallas & Melissa Hartwig
The 2-Hour Guide to Mastering Evernote by Brandon Collins
The 100 Thing Challenge by Dave Bruno
Live by Night by Dennis Lehane

♥

Simplicity: Essays by Joshua Fields Millburn and Ryan Nicodemus
Where Good Ideas Come From by Steven Johnson

♥

President Barack Obama The Kindle Singles Interview (Kindle Single) by David Blum
Walden by Henry David Thoreau

♥♥

Paperless by David Sparks
2014

On Writing Well, 30th Anniversary Edition by William Zinsser

♥

On Writing: A Memoir of the Craft by Stephen King

♥

The Power of Habit by Charles Duhigg

♥

Getting Things Done by David Allen
Primal Blueprint Fitness by Mark Sisson
Meditations by Marcus Aurelius

♥♥♥

Screenwriting 101 by Film Crit Hulk!
The 48 Laws of Power by Robert Greene
Of Mice and Men by John Steinbeck

♥

Delight is in the Details by Shawn Blanc
Twisted City by Jason Starr
The Fault In Our Stars by John Green
Fifty Shades of Grey by EL James
Fifty Shades Darker by EL James
Fifty Shades Freed by EL James
The Epic Struggle of the Internet of Things by Bruce Sterling
The Creative Habit: Learn It and Use It for Life by Twyla Tharp
The Writing Life by Annie Dillard

♥

Bird by Bird by Anne Lamott

♥

American Lion by Jon Meacham
The Call of the Wild by Jack London
2015

The Drop by Dennis Lehane
Manage Your Day-to-Day by 99u
Maximize Your Potential by 99u
The Obstacle is the Way by Ryan Holiday
A Farewell to Arms by Ernest Hemingway

♥

Reading Like A Writer by Francine Prose
Thinking, Fast and Slow by Daniel Kahneman
Wherever You Go, There You Are by Jon Kabat-Zinn
Quiet: The Power of Introverts in a World That Can't Stop Talking by Susan Cain

♥

Don Quixote: First Part by Miguel De Cervantes

♥

Everything That Rises Must Converge by Flannery O'Connor
Getting Things Done by David Allen
White Teeth by Zadie Smith
Inherent Vice by Thomas Pynchon
Steal Like An Artist by Austin Kleon
Show Your Work! by Austin Kleon
Mastermind: How to Think LIke Sherlock Holmes by Maria Konnikova
2016

Play It As It Lays by Joan Didion
Emergency Care and Transportation of the Sick and Injured (Orange Book Series) by American Academy of Orthopaedic Surgeons

♥

Perspective Drawing Handbook by Joseph D'Amelio
The Pastures of Heaven by John Steinbeck

♥

The Friends of Eddie Coyle by George V. Higgins
Fletch by Gregory Mcdonald
Creative Perspective for Artists and Illustrators by Ernest W. Watson
The Complete Guide to Perspective by John Raynes
The Last Good Kiss by James Grumley
Drawing on the Right Side of the Brain by Betty Edwards
Writing the Natural Way by Gabrielle Rico
Galveston by Nic Pizzolatto
Working Days: The Journals of the Grapes of Wrath by John Steinbeck

♥

The Underground Man by Ross Macdonald
Purple Hibiscus by Chimamanda Ngozi Adichie
Ego is the Enemy by Ryan Holiday
How to Draw by Scott Robertson
Stranger in a Strange Land by Robert A. Heinlein

♥

Normal by Warren Ellis
Big Hard Sex Criminals by Matt Fraction and Chip Zdarsky
Presentations by David Sparks
Elon Musk: Tesla, SpaceX, and the Quest for a Fantastic Future by Ashlee Vance
Beacon 23 by Hugh Howey
How Not to Die by Michael Greger, M.D.

♥♥
2017

Writing a Novel with Ulysses by David Hewson
Adobe Photoshop CS6 Classroom in a Book by Adobe Creative Team
The Art of Learning by Josh Waitzkin
Runaway by Alice Munro
Time Travel by James Gleick
Deep Work by Cal Newport

♥

The Singularity is Near by Ray Kurzweil
The Life-Changing Magic of Tidying Up by Marie Kondo

♥

Upstream by Mary Oliver

♥

The Debt Consolidation Myth: A Proven Method to Help You Get Out of Debt While Still Living Your Life by Jesse Mecham
Photos by Jason Snell
Harry Potter and the Sorcerer's Stone by J.K. Rowling
Harry Potter and the Chamber of Secrets by J.K. Rowling
Harry Potter and the Prisoner of Azkaban by J.K. Rowling
Harry Potter and the Goblet of Fire by J.K. Rowling
Harry Potter and the Order of the Phoenix by J.K. Rowling
Acadie by Dave Hutchinson
Harry Potter and the Half-Blood Prince by J.K. Rowling
Harry Potter and the Deathly Hollows by J.K. Rowling
Day One in Depth by The Sweet Setup
Harry Potter and the Cursed Child by J.K. Rowling
The Daily Stoic by Ryan Holiday and Stephen Hanselman
2018

Leonardo da Vinci by Walter Isaacson
No Country for Old Men by Cormac McCarthy

♥♥

Why We Make Things and Why It Matters by Peter Korn

♥

The Orchard Keeper by Cormac McCarthy

♥

Outer Dark by Cormac McCarthy

♥

Child of God by Cormac McCarthy

♥

Suttree by Cormac McCarthy

♥

Blood Meridian by Cormac McCarthy

♥

The Handmaid's Tale by Margaret Atwood
All the Pretty Horses by Cormac McCarthy

♥

Killers of the Flower Moon by David Grann
To A God Unknown by John Steinbeck
The Lathe of Heaven by Ursula K. Le Guin
Letters to a Young Poet by Rainer Maria Rilke

♥

Shoedog by George Pelecanos
Sharp Objects by Gillian Flynn
The Three-Body Problem by Cixin Liu
Silent Spring by Rachel Carson

♥

The Man in the High Castle by Philip K. Dick
Missoula by Jon Krakauer
Camera Lucida by Roland Barthes

♥

Essayism by Brian Dillon

♥

Drama City by George Pelecanos
That Thing You Do With Your Mouth by Samantha Matthews & David Shields
Messy: The Power of Disorder to Transform Our Lives by Tim Harford
On Photography by Susan Sontag

♥

The Crossing by Cormac McCarthy

♥♥
2019

On the Shortness of Life by Seneca

♥

The Artist's Journey by Steven Pressfield
Tropic of Cancer by Henry Miller

♥

Gone Girl by Gillian Flynn
The Fifth Season by N.K. Jemisin
The Dark Forest by Cixin Liu
Digital Minimalism by Cal Newport

♥

Everything Happens for a Reason by Kate Bowler
Essentialism by Greg McKeown
Maus by Art Spiegelman

♥

1Q84 by Haruki Murakami

♥

How Not to Be Wrong by Jordan Ellenburg
Handmade by Gary Rogowski
Rocannon's World by Ursula K. Le Guin
Planet of Exile by Ursula K. Le Guin
City of Illusions by Ursula K. Le Guin
The Left Hand of Darkness by Ursula K. Le Guin
The Dispossessed by Ursula K. Le Guin
Keep Going by Austin Kleon
Understanding Comics by Scott McCloud
Comics and Sequential Art by Will Eisner
Graphic Storytelling and Visual Narrative by Will Eisner
How to Think by Alan Jacobs
Amusing Ourselves to Death by Neil Postman

♥

The Real World of Technology by Ursula M. Franklin
Framed Perspective Vol. 1 by Marcos Mateu-Mestre
The Wander Society by Keri Smith

♥

In Cold Blood by Truman Capote
Brave New World by Aldous Huxley
Working by Robert A. Caro
Draft No. 4 by John McPhee

♥

The Unknown Craftsman by Sōetsu Yanagi

♥

Don Quixote: Second Part by Miguel Cervantes

♥

The Medium is the Message by Marshall McLuhan

♥

Devotions by Mary Oliver

♥

The Journal: 1837-1861 by Henry David Thoreau

♥♥

The Turnaround by George Pelecanos
Tortilla Flat by John Steinbeck
In Dubious Battle by John Steinbeck
The Bullet Journal Method by Ryder Carroll
Atomic Habits by James Clear
How to Do Nothing by Jenny Odell

♥

Of Mice and Men by John Steinbeck

♥

The Sense of Style by Steven Pinker
Cities of the Plain by Cormac McCarthy

♥

I Will Teach You To Be Rich by Ramit Sethi
Stillness is the Key by Ryan Holiday
Big Magic by Elizabeth Gilbert
2020

Death's End by Cixin Liu
Lost Connections by Johann Hari

♥

The Pleasures of Reading in an Age of Distraction by Alan Jacobs
Spark Joy: An Illustrated Master Class on the Art of Organizing by Marie Kondo

♥

Killing Floor by Lee Child
The Art of Noticing by Rob Walker
The Black Echo by Michael Connelly
Leviathan Wakes by James S.A. Corey
Roseanna by Maj Sjöwall and Per Wahlöö
The Lonely City by Olivia Laing
Caliban's War by James S.A. Corey
Abaddon's Gate by James S.A. Corey
Severance by Ling Ma
I, Robot by Isaac Asimov
The Deficit Myth by Stephanie Kelton
Kafka on the Shore by Haruki Murakami

♥

Alexander Hamilton by Ron Chernow

♥
2021

Cibola Burn by James S.A. Carey
Against Everything by Mark Greif
Normal People by Sally Rooney

♥

Caste: The Origins of Our Discontents by Isabel Wilkerson

♥

Conversations with Friends by Sally Rooney
Nemesis Games by James S.A. Corey
How to Be Idle: A Loafer's Manifesto by Tom Hodgkinson
The Sympathizer by Viet Thanh Nguyen
Herzog by Saul Bellow

♥

American Pastoral by Philip Roth

♥

A World Without Email by Cal Newport
The Committed by Viet Thanh Nguyen
Babylon's Ashes by James S.A. Corey
Persepolis Rising by James S.A. Corey
Tiamat's Wrath by James S.A. Corey
How to Resist Amazon and Why by Danny Caine
Why People Photograph by Robert Adams
Lolita by Vladimir Nabokov
The Body Keeps the Score: Brain, Mind, and Body in the Healing of Trauma by Bessel van der Kolk, M.D.
The Collapsing Empire by John Scalzi
The Consuming Fire by John Scalzi
The Last Emperox by John Scalzi
Beautiful World, Where Are You by Sally Rooney
How to Write One Song by Jeff Tweedy

♥

The Woman in the Dunes by Kobo Abe
Inhabiting the Negative Space by Jenny Odell
2022

The Last Wish by Andrzej Sapkowski
The Places That Scare You by Pema Chödrön

♥

Leviathan Falls by James S.A. Corey
The Plague by Albert Camus

♥

Four Thousand Weeks by Oliver Burkeman

♥♥

Emerson: The Mind on Fire by Robert D. Richardson Jr.

♥♥

A Wild Sheep Chase by Haruki Murakami
The Kaiju Preservation Society by John Scalzi
Slow Horses by Mick Herron
Thrive: The Plant-Based Whole Foods Way to Staying Healthy for Life by Brendan Brazier
2023

The Passenger by Cormac McCarthy
Montaigne by Stefan Zweig
Stella Maris by Cormac McCarthy
Red Mars by Kim Stanley Robinson
Zen Mind, Beginner's Mind by Shunryu Suzuki
Friends by Robin Dunbar
The Antidote by Oliver Burkeman